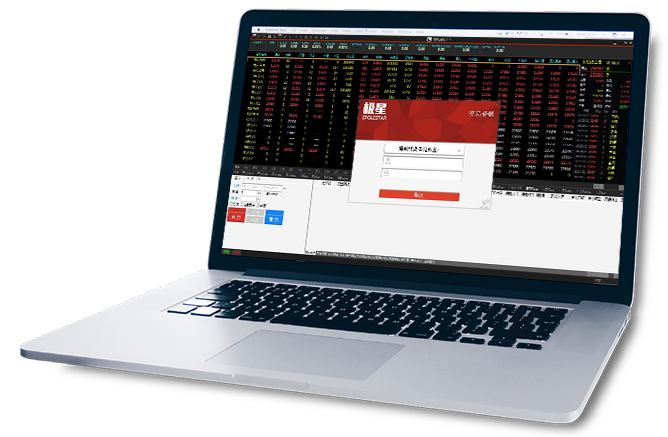 PoleStar Intelligent Platform
Integrating market data, order trades and algorithm trading, the PoleStar Intelligent Platform is an all-in-one front end system with a flexible interface, complete with powerful technical analysis tools and a diverse set of order types.
1
Arbitrage Across Global Futures Markets
Boasting the ability to host multiple systems, the PoleStar Intelligent Platform allows you to participate in inter-commodity spreads or inter-exchange spread trading.
2
Powerful Analytical Tools
Equipped with powerful data analytical tools such as historical candlesticks, P&L analysis and the options calculator, analyse and act on quality data that is officially licensed by both domestic and overseas exchanges.
3
Multiple Order Types
Select from multiple order types such as quick orders, general orders or card orders to best align your transactions with your trading strategy.
4
Benefit from Algorithm Trading
Utilise PoleStar Intelligent Platform's in-built capacity for algorithm trading and leverage on its wide range of trading functions and instructions.
We understand how important it is for investors to use a trading account anytime, anywhere. Esunny Mobile is specially designed for mobile devices, allowing you to view transaction history, monitor transaction activity and place orders anytime, anywhere.