Blackwell Alstra X
Sleek and Powerful
A one-stop solution for global securities trading, Blackwell Alstra X allows traders to enjoy the efficient and effective workflow that it offers.
Secure and Reliable
Blackwell Global's extensive infrastructure and superior networks grant security and reliablity to your trading. Traders can rest assured in the precision and manageability of their trade.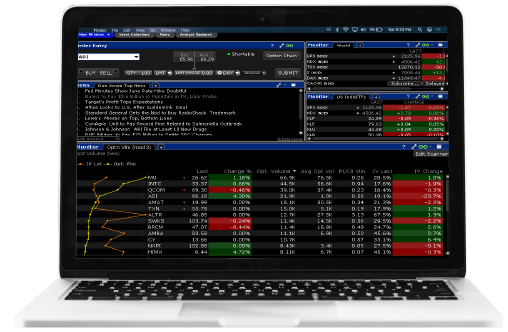 24/5 Trading Support
Powerful Trading Platform
Low Latency
Multiple Stock Listings
Blackwell Alstra X Web-Based Platform
---
On a new computer? Find convenience and functionality by accessing your account via our web-based Blackwell Alstra platform.
Latest Breaking News From Leading Services
Technical Research & Risk Analysis Tools
Multilingual Interface
Highly Customisable Features
Detailed Help Manuals
Blackwell Alstra X Mobile Platform
---
The Blackwell Alstra X Mobile Trading App lets you act on every investment opportunity anywhere anytime.
Blackwell Alstra X System Requirement
PC Requirements
MAC Requirements
LINUX/UNIX Requirements
Minimum
Recommended
Minimum
Recommended
Minimum
Recommended
Operating System
Windows Vista
Windows 7 or higher
Mac OSX 10.11(El Capitan)
Mac OS 10.13(High Sierra)
Kernel 2.6
Kernel 3.0 higher
Browser
Internet Explorer 11.0 or higher Firefox 32.0 or higher Chrome 37.0 or higher
Safari 7.1 Firefox 32.0 Chrome 37.0
Firefox 32.0 Chrome 37.0
Screen Resolution
1024 x 768
Dual Screen, 1280 x 1024
1024 x 768
Dual Screen,1280 x 1024
1024 x 768
Dual Screen,1280 x 1024
Processor
Intel i3
Intel i5 or higher
Intel i3
Intel i5 or higher
Intel i3
Intel i5 or higher
Memory
4GB Ram (1GB available for TWS)
8GB Ram (2GB available for TWS)
4GB Ram (1GB available for TWS)
8GB Ram (2GB available for TWS)
4GB Ram (1GB available for TWS)
8GB Ram (2GB available for TWS)
Internet Connection
Broadband
Broadband with Backup
Broadband
Broadband with Backup
Broadband
Broadband with Backup